Saturday, 20 April 2019
Dudhwa National Park
दुधवा नेशनल पार्क (या दुधवा टाइगर रिजर्व) भारत के सबसे प्रसिद्ध राष्ट्रीय उद्यानों में से एक है। यह उत्तर प्रदेश राज्य का एकमात्र राष्ट्रीय उद्यान है। जिला लखीमपुर खीरी पर गर्व है। जो भारत और नेपाल के बीच अंतर्राष्ट्रीय सीमा के पास तराई क्षेत्र में स्थित है। दुधवा नेशनल पार्क राइनो, स्वैम्प हिरण और टाइगर के लिए प्रसिद्ध है।
Dudhwa National Park Old Gate
दुधवा राष्ट्रीय उद्यान उत्तर प्रदेश भारत के जिला खीरी में पलिया कलां के पास स्थित है। जब हम दुधवा को मानचित्र पर खोजते हैं, तो एक छोटा स्थान इसके स्थान को इंगित करता है। लेकिन जाहिर है, यह उस छोटे से स्थान के आकार में नहीं है, यह देश के सबसे बड़े राष्ट्रीय उद्यानों में से एक है। यह अन्य जिलों जैसे कि फिलिपि, बहराइच आदि से घिरा हुआ है।
Dudhwa National Park Safari Booking
यह मुख्य रूप से राइनो, स्वैम्प हिरण और टाइगर के लिए जाना जाता है। गैंडों, दलदली हिरणों, पक्षियों की 350 से अधिक प्रजातियों, हाथियों, मगरमच्छ और अधिक जैसे जीवों की विविधता हर साल बड़ी संख्या में पर्यटकों को आकर्षित करती है।
Safari
इस शानदार जगह का आनंद लेने के लिए दुधवा में जीप और मिनीबस उपलब्ध हैं। लेकिन अगर आप हाथी की सवारी के साथ पार्क का आनंद लेना चाहते हैं, तो यह भी एक बढ़िया विकल्प है जो आपके पास है। क्योंकि हाथी की सवारी के लिए सेवाएं यहां बहुत लोकप्रिय हैं और राष्ट्रीय उद्यान में भी आसानी से उपलब्ध हैं।
Dudhwa National Park Tour Package
दुधवा नेशनल पार्क सफारी की लागत सेवाओं के अनुसार बदलती रहती है। मानक सेवाओं के अलावा, लक्जरी आवास की लागत अलग है। कई निजी ट्रैवल एजेंसियां आवास, कमरे का आरक्षण, वाहन, सफारी और अन्य सेवाएं प्रदान करती हैं।
अतिरिक्त शुल्क अन्य सेवाओं जैसे वीडियो कैमरा, एलिफेंट सफारी, जीप आदि के लिए खर्च होंगे।
दुधवा नेशनल पार्क सफारी बुकिंग से रिलेटेड कोई भी जानकारी या सफारी बुकिंग के लिए आप हम से कांटेक्ट कर सकते हैं।
सफारी बुकिंग के लिए या फिर इससे जुड़ी किसी भी प्रकार की सहायता के लिए यहाँ क्लिक करें।👉 Click Here
या फिर निःसंकोच इस नंबर पर कॉल करें।👉 8840846153, 7510041860 (Shiva Maurya From Dudhwa)
Dudhwa National Park Basic Details
Located: In the Tarai of District Lakhimpur Kheri, UP, India.
Geographical Location: 28°5'N and 80°40.8'E
Year of establishment: 1st February 1977
Total Area Covered:3 square kilometers
Famous For: Swamp Dears, Tigers, Rhinos
Office: Palia Kalan, District Lakhimpur Kheri Uttar Pradesh 262902


Best Time To Visit
15 नवंबर, दुधवा की आधिकारिक उद्घाटन तिथि है और हर साल 15 जून को पर्यटकों के लिए इसकी समापन तिथि तक भीड़ से भरा रहता है।
अनुभव बताता है कि सुबह 7:00 AM से 10:00 AM और शाम को 3:00 PM से 6:00 PM दुधवा नेशनल पार्क घूमने के लिए सबसे अच्छा समय है। कारण यह है कि इस समय अवधि में जंगल में पशु खुले क्षेत्रों में आना पसंद करते हैं। यही कारण है कि उनके दिखने की संभावना अधिक हो जाती है।
यह पार्क नवंबर से जून तक जनता के लिए खुला रहता है, क्योंकि यह उत्तरी भारत के तराई क्षेत्र में पड़ता है। गर्मियों में यहाँ वास्तव में अच्छा है इसलिए यदि आप इसे गर्मियों में देख रहे हैं तो आपको उसी के अनुसार तैयारी करनी चाहिए।
क्योंकि गर्मियों में यहाँ घने जंगल की शीतल हवा और छाँव में जो हमें प्रकृति से जुड़ने का सुख मिलता है वह अवर्णनीय है।
Dudhwa National Park History
सर D.V ब्रान्डिसवस सबसे शुरुआती व्यक्ति थे जिन्होंने जंगल (अब दुधवा) में रुचि व्यक्त की और उनकी इच्छा के साथ, 1861 में 303 वर्ग किलोमीटर (जहां अब दुधवा स्थित है) का कुल क्षेत्रफल ब्रिटिश सरकार द्वारा संरक्षित घोषित किया गया था।
Dudhwa National Park Gate
तब से इस जंगल ने अपने क्षेत्र और लोकप्रियता का विस्तार करना शुरू कर दिया। 1968 में एक सदी से अधिक की अवधि के बाद, वन क्षेत्र को सोनारीपुरी अभयारण्य घोषित किया गया था। एक बार यह "खीरी वन प्रभाग के उत्तर-पश्चिम वन" के रूप में भी प्रसिद्ध था।
1 फरवरी 1977 वह महान दिन था जब इस वन क्षेत्र को "दुधवा नेशनल पार्क" घोषित किया गया था। यह एक महान व्यक्तित्व कुंवर 'बिली अर्जन सिंह' के वन्यजीव हित और प्रयास का परिणाम था। क्योंकि वह वही व्यक्ति था जिसने दुधवा की क्षमता को पहचाना और दुधवा के क्षेत्र को दुधवा नेशनल पार्क के रूप में स्वीकार करने के लिए भारत सरकार को आश्वस्त किया।
दुधवा नेशनल पार्क ने फिर से एक नया मुकाम हासिल किया जब दुधवा को 1987 में "टाइगर रिजर्व" का दर्जा मिला। दुधवा टाइगर रिज़र्व में किशनपुर वन्यजीव अभयारण्य और कतर्नियाघाट वन्यजीव अभयारण्य के साथ दुधवा राष्ट्रीय उद्यान भी शामिल है।
दुधवा और पलिया कलां की जानकारी के लिए टाइप करें - 👉 www.paliakalan.in
जानकारी अच्छी लगी हो तो कमेंट करके जरूर बताएं। धन्यवाद।
Wednesday, 9 January 2019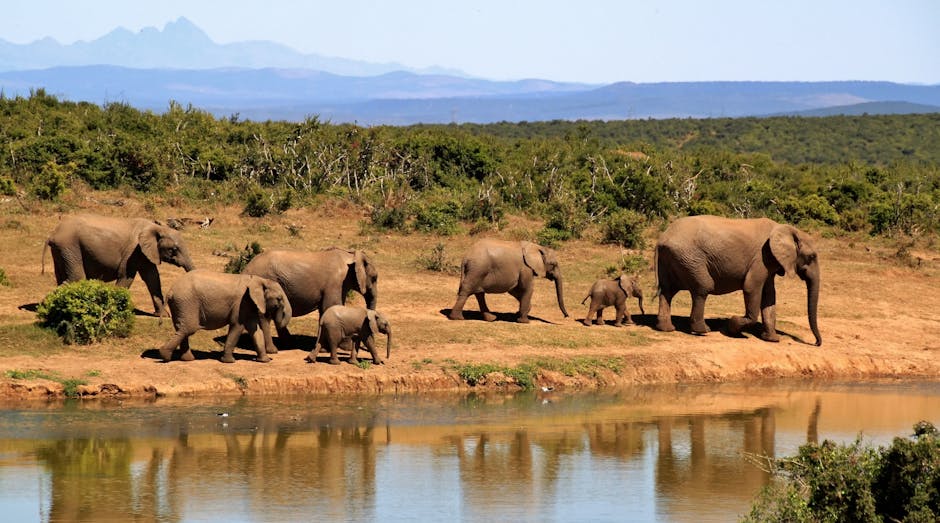 Symbolic photo
About Kanha National Park
Height: 600-900 meters above sea level
Situated in the Indian state of Madhya Pradesh, the inspirational behind the unforgettable classic jungle book of the picturesque Kanha National Park Rudyard Kipling was the inspiration behind. The romance of Kanha National Park did not come down over time - it is still equally beautiful.
If someone points towards the middle of India, then it is likely that he will take up the forests of Banjar and Haalan valley, construct two western and eastern parts of the Kanha Tiger Reserve, which have long been known for its wide variety.
The park was built in 1955 by a special law and since then, it has dedicated itself to preserving species of many types of animals. Many endangered species have actually been saved here. Today Kanha is one of the most beautiful and beautiful wildlife in Asia. This 'Tiger Country' is the ideal house for both the hunter and the victim.
The biggest feature of this area so far is open grasslands where black deer, fenugreek deer, sambhar and chital are seen. And, if one can cross in a time, then a bare foot Mowgli will probably come on a dusty track, for that Kipling's jungle is the land of the book.
How many of you have seen the first tiger? Most answers will be unclear because everyone wants to see a tiger. Then where can a tiger be in place? Well, if there are circuses and zoos all over India, then this is something like this, when you suddenly come to a tiger roaming freely in the forest of your natural habitat. There are many tiger reserves in India, which are preserving this cruel beast, but anywhere you can see them regularly and regularly in Kanha National Park.
Located in the Mandla district of Madhya Pradesh, Kanha National Park cum Tiger Reserve has an area of ​​more than 1,940 square kilometers. The main feature of the interesting topography of this region is the valley of horse creek and the entire park area is surrounded by Mackle Spurs. The Surapa river passes through the central plains of Kanha, grassland, which covers the extensive plateau. The stunning rocky escapement along the shores offer breathtaking views of the valley.
Kanha's chief wildlife attraction
The main wildlife attraction in the park is Tiger, Bison, Gaur, Sambhar, Chital, and more photos .... Barshiga, barking deer, Black deer, Black buck, Chouisanga, Nilgai, Mouse deer, dull bear, Ceylon fox, Hyena, forest cat, dragon, pea fountain, every, monkey, mango, tiger, and leopard
Birds of the park include storks, tealies, pinlets, ponds, peasants, peacocks, peacock fowl, jungle fowls, spruce fowls, pirates, quilts, ring rings, spotted papets, green pigeons, rock pigeons, cuckoos, papaya, Rollers are included. , Bee, hoof, drongo, warblers, kingfishers, woodpecker, finches, oreolas, owls and fly catcher
However, if one animal species is to represent Kanha, it will probably be Barshinga, or Swampy Deer. Barasinghas of Kanha are unique, there is hard land variety, which populates the large open spaces between the teak and bamboo forests. Twenty years ago, Barasigha was faced with extinction, but some desperate measures, including fencing of some animals, helped save them, and again, with Kanha's crisp call in the air in her throat.
During the freezing months, open plains generally meet with Barsinghas and there is a lot of activity of tigers around graffiti. A woman with two small cubs would rotate at least two or three times during the day, and the swampy deer used to go into panic, their raucous alarm rings in the jungle. Cleverly portrayed in Disney's adaptation of the Jungle Book, away from being a smart Alec, the real "Sher Khan" is a blue-blue royalty.
Kanha has a museum in which the characteristics and activities of the park and tribal culture are shown. It is closed every Wednesday.
Kanha National Park Safari
Best time to travel
The climate of this region is tropical. Hot and humid are with maximum maximum temperature of 40.6 ° C and 23.9 ° C. Winters are pleasant with an average maximum of 23.9 ° C and 11.1 ° C, respectively. The annual average rainfall is 152 cm. The park is closed from July to mid-October during monsoon.
Best weather to travel to Kanha and National Park Forests:
From February to June, though the quiet weather, October to February is very comfortable and still very good for wildlife. The park is closed from 01 July to 15 October due to monsoon. Bandhavgarh (Lock Zone Premium Zone) has 3 core zones - Tallah Zone, Magadhi Zone and Khittauli Zone. There is also 1 buffer zone where you can see Chishpur waterfall in Joshila river and there are 4 corps in Kanha National Park - Kanha (Kanha Zone Premium Zone), Kisili, Sarai, Muki and 1 buffer zone - Khittauli. Visions of wildlife are good in whole conservation. Someone needs to make advance arrangements for booking the entry in the park in advance and especially for Holi, Diwali, Dussehra, New Year, Weekend like Holidays and festivals for gypsy as soon as possible. So, to plan for the journey for Kanha, Bandhavgarh and Pench, please check availability and prices of Safari with us.
Jungle Safari Kanha Important information for Bandhavgarh and Pench National Park:
Rates are applicable in Bandhavgarh from October 16 to June 30. If people of mixed nationalities travel in a vehicle then rates for foreigners will apply. So, the plans for the visit of Bandhavgarh to check availability and prices with us. The jungle will be close to the Holi Festival, except for drivers and guides, a maximum of 06 visitors in single ticket / vehicle are allowed. In Jeep Safari, only those visitors are allowed whose names are marked on the booked book. Junk Safari is allowed to share in additional jeep in the jeep. Children under the age of 05 years will be allowed to go to the jeep as well as adults.
Due to minor numbers With safari, you are strongly advised to book safaris for about 120 days to avoid any inconvenience
Jungle Gipsy Safari Kanha National Park Bandhavgarh National Park Important information to book the National Park:
Father's / Husband's name -
Photo Identity Number: PAN Card - Voter ID Card - Aadhar Card - Passport - Driving License
Visitors are suggested to take the original copy of identity in each safari.
Kanha National Park Entry Fee
Safari permit fees are similar in all the national parks of Madhya Pradesh (Kanha, Bandhavgarh, Panna, Pench and Sapura). A full vehicle permit is Rs 1,500 per jeep. Single seat permit is 250 rupees per seat. It does not include booking fees.
Mandatory forest guides and vehicle / jeep rent charges are additional, and have been decided. The cost of a guide is Rs 360 per safari in both Kanha and Bandhavgarh National Parks. In the Kanha National Park, rent per vehicle is Rs 2,000, and in Bandhavgarh this is Rs 2,500. All fees are distributed equally among the tourists in the vehicle.
There will be 10% increase in fees every year.
How To Book Jeep Safari In Kanha
Keywords:-
kanha national park safari
kanha national park resorts
kanha national park famous for
kanha national park wikipedia
best time to visit kanha national park
how to reach kanha national park
kanha national park entry fee
kanha national park video
Friends hope you like this info
Monday, 26 November 2018
Dudhwa National Park Entry Fee, Safari Cost, Timings All Details
What is the timing of national park
Dudhwa National Park
hello friends and visitors have changed their timings to mood in the national park timings. The only time for the correct timing is to visit the National Park - Visiting Hours - 7:00 AM - 10:00 AM- 3:00 PM - 6:00 PM tomorrow has been visited.
Dudhwa National Park Safari cost full details
The cost of the trip is to the national park.
Hello friends and visitors, This blog costs you to spend a national park safari. If you are able to safari, you have to go to the National Park to get the safari cost of the trip.
1.Online jungle safari cost
Dudhwa Online Safari Cost For a Genuine Vehicle you will have to pay upto Rs 2000. and
For In 2018-2019, the cost of the jungle trip is Rs 1550.
Dudhwa park entry fee full details
Dudhwa National Park is a entry fee.
Hello friends and visitors, there is no entry fee for the visitors to the national park.
Find out what is the entry fee for the national park.
If you are a national leader, then you are here to help. You do not have to search for a jungle safely.
Tell me that in the dudhwa national park there is no entry fee.
You are free of cost You can also enter your enrollment fees by visiting the national park.
To get an application for jungle safari, you will not be able to pay 100 people per person.
To get to the woods of your forest, you do not have to pay 100 rupees only to get your guide and guide, but you can go to the forest safari.
You can click on any of the details you want to get to the forest jungle safari,
Click here for Jungle Safari's online booking.
visitors to tips
In his own life, I have been asked to go to the place where he or she is going to live with his wife.

I can not say anything because I do not know how to do it. Please try again in the search box.

I do not see any of the words in the book that have been published by me. The day-to-day basis

This is the first time in the world that it is very difficult to change and make the most of it.

I want to tell you all the useful answers. If you are interested in doing this, please contact us for more information about how to do this.

With Wear blend colors with natural environments. Avoid bright colors.

You do not have to wait until you complete the search. If you want to sunshine you, please help us with all the necessary security features. If you have a lot of different things to do, then you have to make sure that you are ready to register.

Do not translate any text messages.; You are about to make an appointment with me.

If you have any questions, please contact us for more information. I'm going to have a great time I am going to publish a photo of the photographer.

You can not wait to get home from home without being able to do so. I am proud of being a prolific natural, and I have a lot of fun, and I am very happy to visit home.
In Lucknow / Palia, I have been able to send a message to the audience about how they were able to appear, "We have a very important supervisor (vanyajeevan) U.P / D guide, we will be able to answer the question". You are about to send a message to the audience. One month in advance, the telephone can communicate with other people as well as a message to the public.
Book Dudhwa Jungle Safari
I have to bookmark safely booking.
Hello friends and visitors, this blog has a great way to bookmark your safari booking service. Safari booking has been given to me in two parks.
Online Booking

Offline Booking
Dudhwa National Park Booking, Safari Booking Details.
1.Online booking
To listen to friends and visitors, go to Google Search for your current national park, how to book online, visit the national park safari, travel safari shopping, dudhwa national park safari cost, dudhwa tiger reserve online booking, online safari booking, dudhwa online booking.etc But if you want to get a blog from you To friends is the main place for you to book your online booking book.
This blog post is the main place for you to go to the national park or to go to the ecotourism where it has a unique online book.
I do not know how many people are going to have a ticket online ticket to me.
For the first time, you have the opportunity to visit the tourism website www.upecotourism.in. If you are a person who has been visiting the park for a long time, then please check the date and time of the day if you do not have a room or room.
If you want to leave the room, you have to select someone to have your cottage, you have a child, you have a nationality, which is why you are going to fill up your trip by clicking here. If you want to leave the cottage, you will have to pay a lot of money. If you want to go through a jungle safari, you can click on the button to go to the jungle safari.
You can book your book on your book. Please click here to see the national park's timing address. If you want to go to the men's park, please go to your men and women in the evening. You can choose your own jungle safari, which will help you to find a family book on your book. If you click on your trip then click on the total cost of your trip and the total amount will be added. If you want to do this, you can click on it again to see your Safari details and then click on the book now.
Please submit your form to us form men. Is this your payment? You can book your booking fees by visiting your website at the same time. And they have given us the printout of the printout and also the men's booking of the printout. If you do not want to enter the national park or any other ecotourism park, then you will be able to print it out.
2.Offline booking
Booking for the Safari National Park Safari I would like to bookmark
Hello friends and visitors, for the National Park of offline booking, you have the best time to visit your national park. If you want to register for dudhwa jungle safari.
Register a public reception office You can book a bookmark for your booking book. do not hesitate to send us a guide Then you can take an offline jungle safari.
Saturday, 17 November 2018
BIRDS OF DUDHWA NATIONAL PARK
Duniya mein lagabhag 10000 pakshee prajaatiyaan hain. bhaarat mein 1300 pakshee prajaatiyaan paee jaatee hain. uttar pradesh mein 550 se adhik prajaatiyaan hain.
Duniya ke jaanavaron ke sabhee samoohon mein, pakshiyon ko unake samrddh rang, geet, aasaan maanyata aur aajeevika ke kaaran sabase adhik pasand kiya jaata hai. isake alaava, pakshiyon har jagah maujood hain. ham shahar ke bageechon, phasal ke kheton, jangalon, ghaas ke maidaanon aur aardrabhoomi mein pakshiyon ko dekh sakate hain.
Dudhwa national park birds
, kishanapur aur kataranighaat vanyajeev abhayaarany ke saath, uttar pradesh ke teraee kshetr mein chhode gae sabase achchhe praakrtik jangalon aur ghaas ke maidaanon ka pratinidhitv karata hai.
Raajy mein royal bangaal tiger ke antim vyavahaary ghar hone vaale teen sanrakshit kshetr sanyukt roop se dudhava taigar rijarv mein gathit kie gae hain. 450 se adhik nivaasee aur pravaasee prajaatiyon ke saath ek eershyaapoorn pakshee jeevan hai.
Pakshiyon ke avalokan ke lie, ek doorabeen ek badee madad hai kyonki yah chidiyaaghar ko pareshaan kie bina avishvasaneey avalokan kee anumati deta hai. 8 se 10 eks ke aavardhan ke saath ek doorabeen aur 5.5 digree se 8 digree ke kshetr mein aamataur par paryaapt hai.
Vaatarabard ke lie, ek tipaee par ghudasavaar ek spoting skop ya teleeskop bahut madadagaar ho sakata hai. paark mein samrddh pakshee jeevan hai, jisamen 350 se adhik prajaatiyaan hain, jinamen daladal phrainkolin, mahaan slaitee vudapekar aur bangaal phlorikan shaamil hain. dudhava mein vidrohiyon ke dauraan yahaan basane vaale pravaasee pakshiyon kee ek shrrnkhala bhee hai.
Isamen doosaron ke beech, pent kie gae stork, kaale aur saphed gardan vaale stork, saras kren, lakadee ke tukade, baarbet, kingaphishar, mineevets, madhumakkhee khaane vaale, bulabul aur shikaar ke vibhinn raat pakshiyon shaamil hain.birds of dudhwa.
Drongos, baarbets, kormorents, batakh, hans, hornabil, bulabul, teel, vudapekar, heron, madhumakkhee khaane vaale, mineevets, kingaphishar, imets, oriyol, pent stork, ulloo bhee hain. vishesh roop se dudhava ke pakshiyon ko kisee bhee ugr pakshee nireekshak ke lie khushee hotee hai jahaan bengal phlorikan pakshiyon ke beech sabase lokapriy hai.
Maarshalainds nivaasee phrainkolin, jangalee sooar, paayathan, ghariyal, otar, monitar chhipakalee, kachhue, bloo bail, mahaan slaitee lakadee ke tukade, bangaal phlorikan, pent kie gae stork, saras kren ke bahut se nivaasee aur pravaasee pakshiyon kee lagabhag 400 prajaatiyon ke lie nivaas sthaan hain.
Ulloo, eshiyaee baarbet, lakadee ke tukade aur minivaits kee kaee prajaatiyaan. paark ke adhikaansh eviyan jeevon mein prakrti mein jaleey jaleey hai aur bodhe taal jaise dudhava ke jheelon ke aasapaas paaya jaata hai.
Birds :-
Reedh kee haddee ke saath sthaleey ya bhoomi nivaas jaanavaron ke chaar varg hain, sareesrp madhy tatv banaate hain. ve ubhayacharon se vikasit hue hain. sareesrpon ka itihaas kaee laakh varshon se vaapas chala jaata hai. maana jaata hai ki jeevaashm saboot ke aadhaar par ve 300 se 260 miliyan varsh pahale painnsylvanian avadhi ke dauraan paida hue the. ve 140 se 120 miliyan varsh ke lie prthvee par kasherukee jeevan ka pramukh roop the, prthvee itihaas ke mesozoik yug. yah sareesrpon kee umr thee, vah avadhi jab daayanaasor ug aaya tha.
Sadhunik sareesrp, jo 70 miliyan varsh pahale prthvee itihaas sonik kee teesaree avadhi ke dauraan dikhaee diya tha. vartamaan mein, jeevit sareesrp prajaatiyon kee sankhya, jo lagabhag 6000 hai, vartamaan din stanadhaariyon kee prajaatiyon kee sankhya lagabhag doguna hai.
Sareesrp thande khoon vaale jaanavar hote hain, isaka matalab hai ki unake shareer ka taapamaan baaharee taapamaan ke saath bhinn hota hai jabaki pakshiyon aur stanadhaariyon ke paas lagaataar shareer ka taapamaan garm khoon ke roop mein jaana jaata hai. sareesrpon mein kharaab shareer insuleshan aur sheetalan tantr hota hai kyonki unamen paseena granthiyon kee kamee hotee hai, phir bhee unake shareer ke taapamaan ko viniyamit karane ke lie paryaapt kshamata hotee hai. sareesrpon mein tharmo-viniyaman ek vyavahaar kaary hai aur upalabdh sooraj kee roshanee ke nyaayik upayog se haasil kiya jaata hai.
Sareesrpon mein teen prakaar ke shareer ke roop hote hain. mool prakaar aakaar kee tarah chhipakalee hai. magaramachchh, nigaraanee chhipakalee aur gaichkos is prakaar ke boksakee aakaar ke udaaharan hain. pair achchhee tarah se vikasit hain. doosare prakaar mein, shareer ko kaee skink aur sabhee saampon mein lamba aur belanaakaar hota hai; pair praathamik ya anupasthit ho sakate hain.
Teesre prakaar mein, kachhue aur kachhue, trank kathor ho gaya hai aur ek haddee ke khol mein sanlagn hai. bhaarateey sareesrp bade paimaane par magaramachchh se aakaar mein saat meetar tak aur kul lambaee mein 10 semee se kam gaichkos aakaar ke aakaar mein hai.
REPTILES OF DUDHWA NATIONAL PARK
Suheli

CROCODILES:
Magaramachchh chrochodylidaai parivaar, laakhon varshon se astitv mein sareesrpon ka ek praacheen samooh se sambandhit hain. prthvee itihaas kee lambee avadhi mein magaramachchhiyon ka astitv shaayad unakee jarooraton ko aasaanee se poora kiya ja raha hai, kyonki ve do jeevan kshetr, paanee aur jameen ke kinaare par rahate hain aur donon kshetron se apana shikaar dhoondhane mein saksham hote hain.
Dudhava taigar rijarv mein do prakaar ke magaramachchh hain - maarsh magaramachchh ya magar aur ghanal. donon chrochodilians ek saphal jaleey jeevan ke lie kuchh sanrachanaatmak anukoolan dikhaate hain. naak ko snaut kee nok par rakha jaata hai jisase shareer ko saans lene mein saksham banaata hai jab shesh shareer doob jaata hai. aankh mein ek paaradarshee teesaree palak hai jo seemit paanee ke neeche kee drshti ko anumati detee hai. magaramachchh utkrsht tairaak hain, mukhy mukhy prakshepan hai.
MUGGER OR MARSH CROCODILE (CROCODYLUS PALISH-IS):
Mugaar suhelee, dudhva raashtreey udyaan kee mohan nadiyon aur kataaranighaat vanyajeev abhayaarany ke girava nadee mein paaya jaata hai. yah 4 meetar tak kee lambaee praapt karata hai aur vajan 200 kilograam tak hota hai. magar aamataur par din mein baink ya dveepon ke dveepon par besing karate hain. besing magaramachchh ka khule munh garmee niyantran kee ek vidhi hai. magar ek utkrsht tairaak hai. jameen par, yah apane pet par rahata hai, lekin jameen se achchhee tarah se shareer ke saath chalata hai aur chalata hai.
Drshti, sunavaee aur gandh kee indriyaan achchhee tarah se vikasit hotee hain aur bhoomi par utarate samay pashu bahut satark rahata hai. yah paanee mein vishesh roop se kam ya jyaada shikaar karata hai; bhojan kaaphee had tak machhalee hai lekin kisee bhee jaanavar ko ovarakoid kiya ja sakata hai.
Sugandh granthiyaan prajanan ke mausam ke dauraan shaayad sakriy hotee hain aur ek doosare ko dhoondhane vaale lingon mein sahaayata karatee hain. maarch ke maheene mein milana hota hai. maada apane andon ko ek klach mein 40 tak ret mein pichar aakaar ke chhed mein rakhatee hai. ooshmaayan avadhi do maheene se thoda adhik hai. maada ghonsala ya ghonsale ke najadeek paanee mein jhooth bolakar ghonsala kee raksha karatee hai yah ek gyaat tathy hai ki ek jhukaav ka ling ghonsala ke taapamaan se nirdhaarit hota hai.
GHARIAL (GAVIALIS GANGETICUS):
Ghariyal 7 meetar tak kee lambaee praapt kar sakata hai. unhen lambe samay tak aur sankeern snaiut dvaara any magaramachchhon se aasaanee se alag kiya ja sakata hai jo ek balbas tip mein samaapt hota hai. jabade mein lagabhag 104 daant hote hain. snaiut kee nok par kaartilaajinas dravyamaan (ghaara) jaise bade bartan vaale vayask purush, isalie naam ghariyal. vartamaan mein yah kataaranighaat vanyajeev abhayaarany ke girava nadee mein paaya jaata hai aur yah prajaatiyaan ab luptapraay hain.
Madhyapradesh dveepon aur saindabaink mein ghariyal ghaas. ek chakkaradaar tairaak ve jameen par bekaar hain jo baask mein aane par ek slaiding aandolan mein apane pairon ke saath khud ko prerit karate hain. ve shaayad hee kabhee nadee ke kinaare se door chale jaate hain. mukhy roop se machhalee par ghariyal feed. kabhee-kabhee kachhue aur any chhote jaanavaron ko le jaata hai.
Ghariyal mein maatrbhaasha janavaree-pharavaree ke maheene mein hotee hai aur 12 saal se oopar kee umr mein shuroo hotee hai. aprail aur ghonsale ke mausam mein ghaariyal ghonsale har saal 10 dinon se adhik nahin badalate hain. ghonsale saamaany roop se dveep par ret mein baithe hote hain jo uchch ooshmaayan saphalata ka aashvaasan deta hai. ooshmaayan avadhi 72 se 92 dinon tak hai. naujavaan. jaisa ki any chrochodilians ghoomane ke lie taiyaar jab grunt. ghaariyal, any magaramachchhiyon kee tarah ghonsala sanrakshan ke roop mein maata-pita kee dekhabhaal dikhaate hain. paanee mein yuvaon kee rihaee aur klastaring kee suraksha.
TURTLES AND TORTOISES:
Taaja paanee ke kachhue aur kachhua sareesrp ordar cheloniya se sambandhit hain. kachhue aur kachhue aasaanee se any sabhee jaanavaron se unake vishisht haddee ke khol se pahachaane jaate hain. khol mein do bhaag hote hain, uparokt kaarapatal aur neeche plaastron, akele aur pichhade angon ke beech ke jhande mein shaamil ho jaate hain. khol mein seeng vaalee dhaal aur haddee kee pleton kee ek aantarik parat kee baaharee parat hotee hai. donon niyamit roop se vyavasthit.
Shel ke bheetar shareer haddee kee pleton se judee pasaliyon ke saath kathor hai, lekin khol, gardan, ang aur poonchh ke baahar ke hisson mein mupht chal raha hai. bhoomi aur taaje paanee ke roopon mein inhen khol mein vaapas lene kee alag-alag kshamata hotee hai. khaady aadaton mein bhinnata hai. kuchh prajaati maansaahaaree, kuchh shaakaahaaree aur any sarvavyaapee hain. jabade mein daanton kee kamee hotee hai lekin kuchh prajaatiyon mein seeng vaalee chonch jo unake sthaan par kaary karatee hai, daanton kee tarah hotee hai. ling aasaanee se pratishthit nahin hote hain, lekin aam taur par nar kee lambee poonchh aur avatal plaastron hota hai.

adhikaansh prajaatiyaan bhaarat-ganga ke maidaan kee badee nadee pranaalee mein hotee hain, kaee arddh sthaleey hain. sabhee kachhue aur kachhua ooshmaayan ke lie mittee ya ret mein apane ande daphan karate hain. prajaatiyon ke aadhaar par ande kathin ya naram-gole ho sakate hain. klach aakaar das se chaalees tak bhinn hota hai. chhailonians lambe samay tak rahate hain.
bhaarat ke kachhue jeevon mein 31 prajaatiyaan shaamil hain. unamen se 15 prajaatiyaan uttar pradesh mein paee jaatee hain aur sabhee pandrah dudhava taigar rijarv mein pae jaate hain. soochee mein shaamil hain: -
1.
Indian Roofed Turtle (Pungshura tectum)
2.
Indian Tent Turtle (Pungshura tentoria circumference)
3.
Indian Tent Turtle (Pungshura tentorialliviventris)
4.
Brown Roofed Turtle (P ungshura smithii)
5.
Spotted Pond Turtle (Geocletnys hamiltonii)
6.
Crowned River Turtle (Hardella thud ii)
7.
Three-striped Roofed Turtle (Kachuga dhongoka)
8.
Painted Roofed Turtle (Kachuga Kachuga)
9.
Indian Eyed Turtle (Moreni a peters
10.
Indian Black Turtle (Melanochelys try uga)
11.
Tricarinate Hill Turtle (Melanochelys tricarinata)
12.
Indian Softshell Turtle (Aspideretes gangeticus)
13.
Indian Peacock Softshell Turtle (Aspideretes finnan)
14.
Indian Flapshell Turtle (Lissemys punctata)
15.
Smal I -h eaded Softshell Turtle (Chitra indica)
16.
Elongated Tortoise (hidotestudo elongata)
SNAKES:
Saamp galat samajha jaata hai aur darata hai. bhaarat mein adhikaansh saamp manushyon ke lie behad haanikaarak hote hain jabaki har saal kaee mauten keval 4 prajaatiyaan jimmedaar hotee hain. bhaarat mein saampon kee lagabhag 270 prajaatiyaan paee jaatee hain. saamp sareesrp ke ordar skvaamaata se sambandhit hain.
Saamp ka lamba shareer ullekhaneey roop se poorak hai aur any kasherukee jaanavaron ke lie ghumaavadaar aur any aandolanon ko asambhav banaane mein saksham hai. saamp ke shareer par taraajoo kamajor hote hain, jo ki ve tails ke tareeke mein ovaralaip hote hain, aur paitarn paitarn jo prajaatiyon kee visheshata hain.
Tvacha, aur us par taraajoo. itana nirmaan kiya gaya hai ki bade shikaar ke lie saampon ko saksham karane ke lie ek vishaal digree ke lie kheenchana sambhav hai. gaddhe vaipar mein naak aur aankh ke beech garmee sanvedanasheel gaddhe taapamaan parivartan ko digree digree ke teen hazaaravaan ke roop mein thoda sa pata laga sakata hai.
Gaddhe garm-khoon vaale krntak ya pakshiyon ko khojane mein bahut madadagaar hote hain ya ek shaant andhere raat mein thoda garm mendhak ya tod dhoondhate hain. paayathan ke ooparee honth ke saath samaan inphraared riseptars hote hain. tvacha samay-samay par shed hotee hai aur shed tvacha aksar akhand hotee hai aur isake roop ko ek ullekhaneey digree tak banae rakhatee hai.

Munh kaee daanton se sashastr hai jo soket mein embeded nahin hote hain. daanton ko doharaaya jaata hai aur shikaar ko pakadane ke lie kaam karate hain, aur is prakaar nigalane mein sahaayata karate hain jo ki jabade ke do hisson dvaara vastutah shikaar par chalate hain aur is tarah ise gale mein daal dete hain.

Haanikaarak saampon mein teen prakaar ke pheng hote hain. pichhalee jhuka hua saampon mein, ooparee jabade ke antim do ya teen daant bade hote hain aur ghutane jaate hain. naalee jahar granthiyon ke lie ek nalika se juda hua hai. kobara, krets aur vaipar jaise munh ke saamane pheng ke saath saampon mein jahar ke parivahan ke lie naalee band nahar ban gaee hai.

Saampon mein kaantedaar jeebh svaad ke bajaay gandh ka ek ang hai aur isake nirantar kvivar aur khelane se sugandhit kan ikattha karane mein kaam karata hai. saampon mein koee baaharee kaan nahin hota hai aur hava ke maadhyam se shor nahin sun sakata hai, lekin ve apane jabade, sabastraitam ke maadhyam se kampan ke maadhyam se mahasoos karane mein saksham hain. saamp jameen ke maadhyam se kampan ke prati sanvedanasheel hote hain aur is tarah aap chalane mein mahasoos kar sakate hain.
Aankh aakaar aur prabhaavasheelata mein bhinn hotee hai. andhere saamp samet kuchh saampon mein, aankh ek dhaal ke neeche chhipee huee hai. jab dikhaee deta hai to aankhon mein dhakkan kee kamee hotee hai lekin dhaal kee tarah ek paaradarshee ghadee-glaas hota hai jisake neeche ve jaate hain. chhaatr golaakaar, lambavat ya kshaitij ho sakata hai.

Saampon ke adhikaansh bhaag ande ko saphed ya peele charmapatr ke saath kholate hain. kaee maamalon mein brooding ke roop mein maata-pita kee dekhabhaal dekhee jaatee hai.
Some of the snake species are found in Dudhwa Tiger Reserve:-
1.
Indian Python (Python molurus)
2.
Indian Rat Snake (Ptyas mucosa)
4.
Russel's Viper (Daboia russelii)
5.
Himalayan Pit Viper (Gloydiushimalayanus)
6.
Common Krait (Bun gurus caeruleus)
7.
Banded Krait (Bungarus fasciatus)
8.
Fresh Water Snake (Enhydris enhydris)
9.
Checkered Keelback (Xenochroph is piscator)
10.
Blind Snake (Ramphotyphlops braminus)
11.
Red Sand Boa (Dyxjohnii)
12.
Common Vine Snake (Ahaetulla nasuta)
13.
Common Kukri Snake (Oligodon Arnensis)
14.
Russell's Kukri Snake (01i, rdon taeniolcaus)
15.
Common Cat Snake (Boiga trigoncaa)
Two types of Monitor Lizards - Common Indian Monitor and Yellow Monitor along with few Gecko and Garden lizards are also found in the reserve.
Monday, 5 November 2018
Rules and Regulations of dudhwa national park
1.
Tiger rijarv ke bheetar kisee bhee tarah ke aagneyaastron kee anumati nahin hai.
2.
Tiger rijarv ke andar paalatoo jaanavaron kee anumati nahin hai.
3.
chalane aur treking Tiger rijarv ke bheetar sakhtee se pratibandhit hai.
4.
din ke daure ke lie pravesh paramit dudhava risepshan par praapt kiya jaana chaahie. paramit ke lie, raat ke antaraal ke lie, krpaya pheeld nideshak / up nideshak ke kaaryaalay se sampark karen.
5.
aagantukon ko taigar rijarv ke daure ke lie nirdhaarit samay ka paalan karana aavashyak hai. ye unakee suraksha aur suvidha ke lie hain. baagh ke andar draiving
6.
sooryaast ke baad rijarv khataranaak hai aur isalie nishiddh hai.
7.
dudhava paryatak parisar ko chhodakar kainteen suvidhaen upalabdh nahin hain. any aaraam gharon mein aagantukon ko nirdisht kshetr mein apanee khaana pakaane kee anumati hai. besik krokaree aur khaana pakaane ke bartan upalabdh hain.
8.
krpaya keval baayodigredebal koode ko kachara dibbe mein phenk den. aapako gair-baayodigredebal koode (dibbe, plaastik, glaas dhaatu pannee, aadi) ke lie apana baig lena hoga. unhen paark ke baahar kachara dibbe mein nipataaya jaana chaahie. litaring vanyajeevan ko nukasaan pahuncha sakatee hai aur is tarah, aparaadhee gambheer dand ka aahvaan karenge.
9.
aapake aavaaseey parisar / aaraam-ghar ke baahar dhoomrapaan aur kisee bhee tarah kee aag kee roshanee pratibandhit hai.
10.
Tiger rijarv ke andar kaheen bhee matsy paalan pratibandhit hai.
11.
neshanal paark mein traanjistar aur tep rikordar ke bajaane kee anumati nahin hai.
12.
aagantukon ko gair-nirdisht maargon mein pravesh karane kee anumati nahin hai. yah vanyajeevan aur unake nivaas par ek haanikaarak prabhaav ho sakata hai.
13.
seengon ko udaana aur gati seema se oopar draiving pratibandhit hai.
14.
paryaavaran-paryatan kshetr ke baahar udyam karane ke lie aagantukon ko nishiddh hai.
15.
chillao, chidha, jaanavaron ka peechha karana ya unhen khilaane ka prayaas karana ek dandaneey aparaadh hai.
16.
aavaas agrim mein poorn bhugataan praapt hone ke adheen aarakshit hai.
17.
aagantukon ko salaah dee jaatee hai ki ve apane paramit 4 peeem dvaara naveenatam jama karen. yaatra ke pahale din. aagantuk kee sthiti mein 4 peeem tak nahin badh raha hai, aarakshan ko radd kar diya jaega.
18.
dudhava baagh rijarv ke andar alkohal aur maansaahaaree bhojan kee khapat pratibandhit hai.
19.
aagantukon ko jaane se pahale ek nikaasee pramaanapatr praapt karane kee aavashyakata hai. yah anivaary hai.
20.
upayog mein nahin hone par aagantukon ko sabhee vidyut upakaranon ko band karane aur paanee ke nal band karane kee aavashyakata hotee hai. sabhee vaahanon ko keval nirdisht kshetr mein hee paark kiya jaana chaahie.
21.
aagantukon ko jaaree kie gae paramit gair-hastaantaraneey aur keval ekal pravishti ke lie maany hain.
22.
nideshak dudhava taigar rijarv mein pravesh ka adhikaar surakshit rakhata hai. sabhee aagantuk vanyajeev (sanrakshan) adhiniyam 1 9 72 aur isake tahat banae gae niyamon dvaara shaasit hote hain.
Do or do not :-
keval abhayaarany par jaen jab kisee ne aavaas kee pushti kee ho.

abhayaarany ke andar jaane aur sabhee niyamon ka paalan karane ke lie aavashyak paramit praapt karen.

dheere-dheere drive karen, kyonki yah vanyajeevan ke behatar drshy mein madad karata hai aur vanyajeevan ko pareshaan ya khatare mein nahin daalata hai.

trels par rakhen kyonki yah na keval vanyajeevan ko khatare mein daalata hai balki aapako khatare mein daal deta hai.

vanyajeevan ko dekhane ka aanand len, lekin saahasee hone se khatare ko aamantrit na karen.

ek kaimara banao golee maaro, lekin abhayaarany ke andar kabhee bandook nahin lete.

abhayaarany ke andar sangeet ko na sunen balki prakrti ke sangeet ko sunen.

jangal ke andar dhoomrapaan na karen durghatanaagrast aag raakh ke lie ek sundar jangal ko nasht kar sakate hain.

abhayaarany chidiyaaghar nahin hai, har jagah vanyajeevan dekhane kee ummeed na karen.

apanee yaatra baagh kendrit nahin karen, prakrti ke any chamatkaar dekhen aur aanand len.