Sunday, 19 May 2019
How To Make Money With Affiliate Marketing In 2019
Hello friends welcome in our website. Friends want money in today's world Everyone wants to make all their carier online and in offline world and earning money which is becoming very difficult today. Today people who are connected to the internet sometimes make a good start and some people who work very hard but do not achieve the status of their destination.
pexels.com
Making money from affiliate marketing is the dream of every bloggers. But sadly, only 2 to 5 percent of bloggers can succeed in earning it.
And the rest of the people adopt other ways to earn money or blogging is added to the line of failed people by saying goodbye.
But this thing is not about any defeat or victory, but to curb the fact that success in Affiliate marketing is so low why the chances are so low.
Which has a straightforward answer. Anything about affiliate marketing and what is the procedure for doing it
It is said that incomplete information always spoils the work and it is also 100 percent correct. This is the reason that most bloggers have a reason to fail. I am saying this because it has happened to me. But I would not want to do it with anyone else.
So if you are really making money with affiliate marketing then at least you have to be aware of what affiliate marketing works and how it works. Only then can you emerge as an active affiliate marketer. So let's start.
What is Affiliate Marketing (Program)? :
Friends Affiliate Marketing (Program) is a platform that lets you affiliate marketing on your YouTube Channel, Website, Blog, Facebook Page, Whatsapp Group, Twitter, Instagram, Facebook Group and any of your social media platforms. By generating a link of that product and by linking it, you can easily sell products of companies and take commission from those companies.
Which will prove to be a great tool for you earning. You do not have to do much more than just join the affiliate program with the company, by selling the same company's products to you.
Now you must be thinking how will we join the Affiliate Program? It is also easy. We have written articles for all affiliate programs and have created videos too. You can read and watch them.
Join the Affiliate Program:
Friends, when you go to Company's official website through Google, then you have to join an affiliate company. As soon as you click on click on join you will have given some instructions there, you have to fill them there. You will be joining the Affiliate Program. There are also some companies that do not give you Approval hands and some companies are also those who give you Approval immediately.
Best best affiliate programs to make mone
ShareASale Affiliates ShareASale has been in business for 17 years now. ...

Amazon Associates. Everyone knows Amazon ...

eBay Partners. ...

Shopify Affiliate Program ...

Clickbank ...

Rakuten Marketing Affiliates. ...

Leadpages Partner Program ...

StudioPress Affiliate Website
How to Earn Money from Affiliate Marketing:
Friends, many times you have heard about Affiliate Marketing, you might have thought that we can earn money from Affiliate Marketing? Can it really happen? Friends are the simple answer- Yes. You can do Affiliate Marketing very easily if you work hard then you can earn earning money online too easily.
What do you do? Just search for you in Google Search Engine, the company you want to join the Affiliate Program, and you have to join the Affiliate Program. As you have been told above. Same way have to follow.
Friends, we have tried to give good information in the work time and in other words. If you have any complaints, please tell us in the comment box below and please share the course. Thank you.
how to make money with affiliate marketing for beginners
how to make money with affiliate marketing without a website
how to start affiliate marketing
affiliate marketing amazon
how fast can you make money with affiliate marketing
earning from affiliate marketing
top earning affiliate marketers
does affiliate marketing cost money
Wednesday, 13 February 2019
How to Create a Blog
In 2020, making a blog for someone and making it profitable is easier than ever.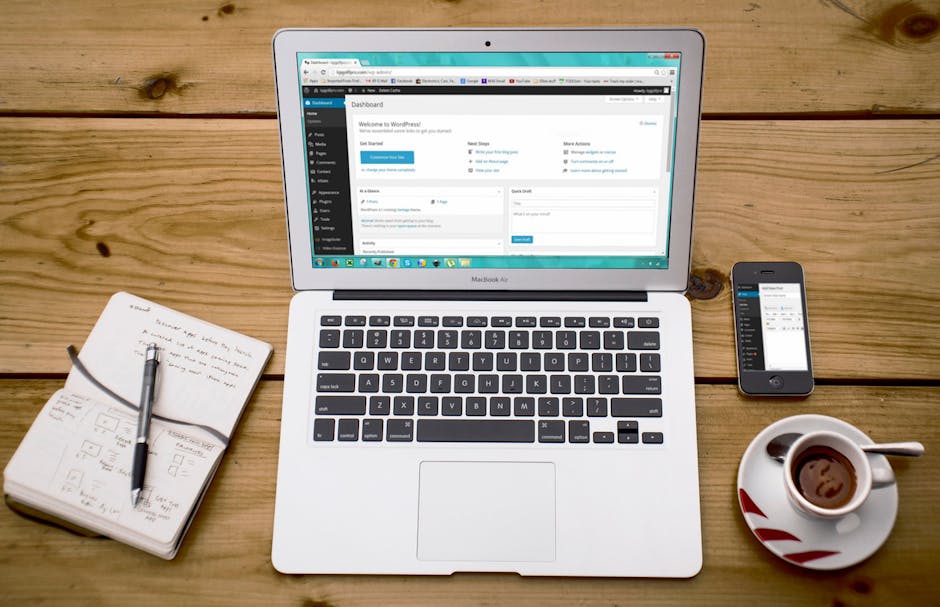 pexels.com
This is true, even if you are not technically knowledgeable, but do not know how to codify or understand the first thing about web design.
With a little guidance and some basic resources, you can create your own personal or business blog for less than 30 minutes after completing this article (but there is no need to do it quickly).
I keep holding you by hand and passing through every part of the process helps you avoid the common mistakes that make most of the new bloggers dead in their tracks.
If you are curious about how much your blog will cost to start and maintain, its simple answer is $ 0 to $ 60 / year. I highly recommend that you choose the option of paid domains and hosting, but you have the option to start it for free to test water.
Why start the blog? what's in it for you?
When I first started this blog, then my purpose was simple.
I wanted to teach people how to navigate the difficult (and at least moral) world of blogging and web development.
Over time, my site started to steam, eventually attracted new customers to my company and gave me the opportunity to leave my day job and pursue blogging all the time.
However, there are innumerable reasons for various reasons that you can decide to start a blog only to earn money in your two-week notice.
The habit of blogging constantly will make you a better writer
If you find the right place, you can make a full-time passive income
A high-traffic blog makes an excellent addition to your resume
You have the opportunity to share knowledge and expertise
You can make important connections and increase your network
By then and till the sun rises and the moon rises, I can know about the benefits of blogging, but I think that you have an idea.
Blogging is great and it has the power to change your life.
Assuming that you want to start your blog today, the exact steps have been taken here.
Decide - Create a free blog or self-hosted blog?
As I mentioned in the introduction, the average size blog will cost $ 0 and $ 60 per year to start and maintain.
So yes, you can start your blog for nothing completely, but with most things of life-just because you should not mean it.
Yes, you can create a blog for free on many different platforms, like:
tumblr.com

blogger.com

wordpress.com

ghost.io
But before you break the above link and click "Sign Up", read the rest of this section!
Of course, these platforms are very good to test water and make some of your ideas solid in terms of content and design.
However, if you are serious about starting a profitable and successful blog, then you should avoid these platforms at all costs.
You have limited limits and totalitarian rights on your content in these "free" blogging platforms.
They are, first and foremost, business. And their main purpose is to launch a profit by using your website and by putting enough limitations on your account to sell it, which you are ultimately compelling in the "premium" or "unlimited" blog scheme.
The plans that are, are not often high, wildly override and weak under-lasers.
Without their costly upskills, your account will be limited to limited pallets and the number of very simple-to-designs, from which to choose, the "maximum" number of daily visits, limited storage and not all but any customer service.
And do not forget that these platforms have total control over your content.
So if you post something that is not like one of your friendly neighborhood website mediators, then your entire site (and all your data) can be removed in a moment.
Just think of that for a moment ...
You spend months and grind the time to develop your blog. Slowly but surely you receive a loyal visitor and customers. Then, they start rolling out with money-sponsored positions, paid advertisements, or their own products.
Things are going very well.
And then you accidentally violate the terms of service of your free web provider (see all the limits for Blogger.com and WordPress.com) and your entire online business is actually lost in the garbage bin of interview....
Sunday, 10 February 2019
Recent post widget for Blogger
The Recent Posts Widget is a widget that shows a collection of recently published articles in the blog sidebar. We can add this widget to a recent post with various types such as thumbnails, simple, and gallery etc. This widget has several advantages for a blog, but it is especially helping regular readers of your blog, they can easily find the latest post on your blog. . This will also help to increase blog page views, and visitors will spend more time on your blog, as well as help to reduce the blog's bounce rate. As we know, bounce rate is an important factor in the SEO point. This widget is not available in Blogger by default, you need to add third party coding, but not every blogger has information about programming languages ​​like CSS, HTML. Javascript, but good news for those people! In this post, I am going to share a collection of recent posts widgets with you and you do not need to write single coding.
How to add recent post widget to your Blogger blog
1. Log in to your Blogger blog and click on Layout.
2. Select HTML / Javascript.
3. After selecting the HTML / Javascript, a pop-up menu appears, paste the code below any of your choice or that fits your blog theme color and save your recent post widget. Click Save and Enjoy.
 <script type="text/javascript">   
  function showlatestpostswiththumbs(t){document.write('<ul class="recent-posts-container">');for(var e=0;e<posts_no;e++){var r,n=t.feed.entry[e],i=n.title.$t;if(e==t.feed.entry.length)break;for(var o=0;o<n.link.length;o++){if("replies"==n.link[o].rel&&"text/html"==n.link[o].type)var l=n.link[o].title,m=n.link[o].href;if("alternate"==n.link[o].rel){r=n.link[o].href;break}}var u;try{u=n.media$thumbnail.url}catch(h){s=n.content.$t,a=s.indexOf("<img"),b=s.indexOf('src="',a),c=s.indexOf('"',b+5),d=s.substr(b+5,c-b-5),u=-1!=a&&-1!=b&&-1!=c&&""!=d?d:"http://2.bp.blogspot.com/-C3Mo0iKKiSw/VGdK808U7rI/AAAAAAAAAmI/W7Ae_dsEVAE/s1600/no-thumb.png"}var p=n.published.$t,f=p.substring(0,4),g=p.substring(5,7),v=p.substring(8,10),w=new Array;if(w[1]="Jan",w[2]="Feb",w[3]="Mar",w[4]="Apr",w[5]="May",w[6]="Jun",w[7]="Jul",w[8]="Aug",w[9]="Sep",w[10]="Oct",w[11]="Nov",w[12]="Dec",document.write('<li class="recent-posts-list">'),1==showpoststhumbs&&document.write('<a href="'+r+'"><img class="recent-post-thumb" src="'+u+'"/></a>'),document.write('<div class="recent-post-title"><a href="'+r+'" target ="_top">'+i+"</a></div>"),"content"in n)var A=n.content.$t;else if("summary"in n)var A=n.summary.$t;else var A="";var k=/<\S[^>]*>/g;if(A=A.replace(k,""),1==post_summary)if(A.length<summary_chars)document.write(A);else{A=A.substring(0,summary_chars);var y=A.lastIndexOf(" ");A=A.substring(0,y),document.write(A+"...")}var _="",$=0;document.write('<br><div class="recent-posts-details">'),1==posts_date&&(_=_+w[parseInt(g,10)]+" "+v+" "+f,$=1),1==readmorelink&&(1==$&&(_+=" | "),_=_+'<a href="'+r+'" class="url" target ="_top">Read more</a>',$=1),1==showcommentslink&&(1==$&&(_+=" <br> "),"1 Comments"==l&&(l="1 Comment"),"0 Comments"==l&&(l="No Comments"),l='<a href="'+m+'" target ="_top">'+l+"</a>",_+=l,$=1),document.write(_),document.write("</div>"),document.write("</li>")}document.write("</ul>")}   
  </script>   
  <script type="text/javascript">   
  var posts_no = 5;   
  var showpoststhumbs = true;   
  var readmorelink = true;   
  var showcommentslink = false;   
  var posts_date = true;   
  var post_summary = true;   
  var summary_chars = 70;   
  </script>   
  <script src="/feeds/posts/default?orderby=published&alt=json-in-script&callback=showlatestpostswiththumbs"></script>   
  <a style="font-size: 9px; color: #CECECE; margin-top: 10px;" href="http://helplogger.blogspot.com/2014/11/5-cool-recent-post-widgets-for-blogger.html" rel="nofollow">Recent Posts Widget</a>   
  <noscript>Your browser does not support JavaScript!</noscript>   
  <link href='http://fonts.googleapis.com/css?family=Ubuntu+Condensed' rel='stylesheet' type='text/css' />   
  <style type="text/css">   
  img.recent-post-thumb{width:50px;height:50px;float:right;margin:5px -5px 0px 0px;-webkit-border-radius:50%;-moz-border-radius:50%;border-radius:50%;padding:3px;background: #fff}   
  ul.recent-posts-container {list-style-type: none; background: #fff;padding: 0px;font:12px 'Ubuntu Condensed', sans-serif;margin: 5px 0px 5px 0px;}   
  ul.recent-posts-container li:nth-child(1n+0) {background: #F49A9A; width: 100%}   
  ul.recent-posts-container li:nth-child(2n+0) {background: #FCD092; width: 95%}   
  ul.recent-posts-container li:nth-child(3n+0) {background: #FFF59E; width: 90%;}   
  ul.recent-posts-container li:nth-child(4n+0) {background: #E1EFA0; width: 85%;}   
  ul.recent-posts-container li:nth-child(5n+0) {background: #B1DAEF; width: 80%;}   
  ul.recent-posts-container li {padding:5px 10px;list-style-type: none; margin: 0 0 -5px; color: #777;}   
  .recent-posts-container a { text-decoration:none; }   
  .recent-posts-container a:hover { color: #222;}   
  .post-date {color:#e0c0c6; font-size: 11px; }   
  .recent-post-title a {font-size: 14px;color: #444; font-weight: bold;}   
  .recent-post-title {padding: 6px 0px;}   
  .recent-posts-details a{ color: #222;}   
  .recent-posts-details {padding: 5px 0px 5px; }   
  </style>   


Recent Post Widget 2
 <div class="recentpoststyle">   
  <script type="text/javascript">   
  function showlatestposts(e){for(var t=0;t<posts_no;t++){var r,s=e.feed.entry[t],n=s.title.$t;if(t==e.feed.entry.length)break;for(var a=0;a<s.link.length;a++)if("alternate"==s.link[a].rel){r=s.link[a].href;break}n=n.link(r);var i="... read more";i=i.link(r);var l=s.published.$t,o=l.substring(0,4),u=l.substring(5,7),c=l.substring(8,10),m=new Array;if(m[1]="Jan",m[2]="Feb",m[3]="Mar",m[4]="Apr",m[5]="May",m[6]="Jun",m[7]="Jul",m[8]="Aug",m[9]="Sep",m[10]="Oct",m[11]="Nov",m[12]="Dec","content"in s)var d=s.content.$t;else if("summary"in s)var d=s.summary.$t;else var d="";var v=/<\S[^>]*>/g;if(d=d.replace(v,""),document.write('<li class="recent-post-title">'),document.write(n),document.write('</li><div class="recent-post-summ">'),1==post_summary)if(d.length<summary_chars)document.write(d);else{d=d.substring(0,summary_chars);var f=d.lastIndexOf(" ");d=d.substring(0,f),document.write(d+" "+i)}document.write("</div>"),1==posts_date&&document.write('<div class="post-date">'+m[parseInt(u,10)]+" "+c+" "+o+"</div>")}}   
  </script>   
  <script type="text/javascript">   
  var posts_no = 5;var posts_date = true;var post_summary = true;var summary_chars = 80;</script>   
  <script src="/feeds/posts/default?orderby=published&amp;alt=json-in-script&amp;callback=showlatestposts">   
  </script><a style="font-size: 9px; color: #CECECE;margin-top:10px;" href="http://helplogger.blogspot.com/2014/11/5-cool-recent-post-widgets-for-blogger.html" rel="nofollow">Recent Posts Widget</a>   
  <noscript>Your browser does not support JavaScript!</noscript>   
  <style type="text/css">   
  .recentpoststyle {counter-reset: countposts;list-style-type: none;}   
  .recentpoststyle a {text-decoration: none;color: #49A8D1;}   
  .recentpoststyle a:hover {color: #000;}   
  .recentpoststyle li:before {content: counter(countposts,decimal);counter-increment: countposts;float: left;z-index: 1;position:relative;font-size: 15px;font-weight: bold;color:#fff;background:#69B7E2; margin:13px 5px 0px -6px;line-height:30px;width:30px;height:30px;text-align:center;-webkit-border-radius:50%;-moz-border-radius:50%;border-radius:50%;}li.recent-post-title{margin-bottom: 5px;padding: 0;}   
  .recent-post-title a {color: #444;text-decoration: none;font: bold 13px "Avant Garde",Avantgarde,"Century Gothic",CenturyGothic,AppleGothic,sans-serif;}   
  .post-date {font-size: 11px;color: #999;margin:5px 0px 15px 32px;}   
  .recent-post-summ {border-left:1px solid #69B7E2; color: #777; padding: 0px 5px 0px 20px; margin-left: 10px; font: 15px Garamond,Baskerville,"Baskerville Old Face","Hoefler Text","Times New Roman",serif;}   
  </style></div>   


Recent Post Widget 3
 <script type="text/javascript">   
  function showlatestpostswiththumbs(t){document.write('<ul class="recent-posts-container">');for(var e=0;e<posts_no;e++){var r,n=t.feed.entry[e],i=n.title.$t;if(e==t.feed.entry.length)break;for(var o=0;o<n.link.length;o++){if("replies"==n.link[o].rel&&"text/html"==n.link[o].type)var l=n.link[o].title,m=n.link[o].href;if("alternate"==n.link[o].rel){r=n.link[o].href;break}}var u;try{u=n.media$thumbnail.url}catch(h){s=n.content.$t,a=s.indexOf("<img"),b=s.indexOf('src="',a),c=s.indexOf('"',b+5),d=s.substr(b+5,c-b-5),u=-1!=a&&-1!=b&&-1!=c&&""!=d?d:"https://2.bp.blogspot.com/-C3Mo0iKKiSw/VGdK808U7rI/AAAAAAAAAmI/W7Ae_dsEVAE/s1600/no-thumb.png"}var p=n.published.$t,f=p.substring(0,4),g=p.substring(5,7),v=p.substring(8,10),w=new Array;if(w[1]="Jan",w[2]="Feb",w[3]="Mar",w[4]="Apr",w[5]="May",w[6]="Jun",w[7]="Jul",w[8]="Aug",w[9]="Sep",w[10]="Oct",w[11]="Nov",w[12]="Dec",document.write('<li class="recent-posts-list">'),1==showpoststhumbs&&document.write('<a href="'+r+'"><img class="recent-post-thumb" src="'+u+'"/></a>'),document.write('<div class="recent-post-title"><a href="'+r+'" target ="_top">'+i+"</a></div>"),"content"in n)var A=n.content.$t;else if("summary"in n)var A=n.summary.$t;else var A="";var k=/<\S[^>]*>/g;if(A=A.replace(k,""),1==post_summary)if(A.length<summary_chars)document.write(A);else{A=A.substring(0,summary_chars);var y=A.lastIndexOf(" ");A=A.substring(0,y),document.write(A+"...")}var _="",$=0;document.write('<br><div class="recent-posts-details">'),1==posts_date&&(_=_+w[parseInt(g,10)]+" "+v+" "+f,$=1),1==readmorelink&&(1==$&&(_+=" | "),_=_+'<a href="'+r+'" class="url" target ="_top">Read more</a>',$=1),1==showcommentslink&&(1==$&&(_+=" <br> "),"1 Comments"==l&&(l="1 Comment"),"0 Comments"==l&&(l="No Comments"),l='<a href="'+m+'" target ="_top">'+l+"</a>",_+=l,$=1),document.write(_),document.write("</div>"),document.write("</li>")}document.write("</ul>")}   
  </script>   
  <script type="text/javascript">   
  var posts_no = 5;   
  var showpoststhumbs = true;   
  var readmorelink = true;   
  var showcommentslink = true;   
  var posts_date = true;   
  var post_summary = true;   
  var summary_chars = 40;</script>   
  <script src="/feeds/posts/default?orderby=published&alt=json-in-script&callback=showlatestpostswiththumbs"></script>   
  <a style="font-size: 9px; color: #CECECE; margin-top: 10px;" href="http://helplogger.blogspot.com/2014/11/5-cool-recent-post-widgets-for-blogger.html" rel="nofollow">Recent Posts Widget</a>   
  <noscript>Your browser does not support JavaScript!</noscript>   
  <link href='http://fonts.googleapis.com/css?family=Oswald' rel='stylesheet' type='text/css'/>   
  <style type="text/css">   
  img.recent-post-thumb{padding:2px;width:65px;height:65px;float:left;margin:0px 10px 10px;border: 1px solid #69B7E2;}   
  .recent-posts-container {font-family:'Oswald', sans-serif;font-size:12px;}   
  ul.recent-posts-container li{list-style-type: none; margin-bottom: 10px;font-size:12px;float:left;width:100%}   
  ul.recent-posts-container {counter-reset: countposts;list-style-type:none;padding:0;}   
  ul.recent-posts-container li:before {content: counter(countposts,decimal);counter-increment: countposts;z-index: 1;position:absolute; left: 0px; font-size: 13px;font-weight: bold;color: #fff;background: #69B7E2;line-height:25px;height:25px;width:25px;text-align:center;-webkit-border-radius: 50%;-moz-border-radius: 50%;border-radius: 50%;}   
  .recent-posts-container a{text-decoration:none;}   
  .recent-post-title {margin-bottom:5px;}   
  .recent-post-title a {font-size:12px; text-transform: uppercase; color: #2aace3;}   
  .recent-posts-details {margin: 5px 0px 0px 92px;font-size:11px;}   
  .recent-posts-details a{color: #777;}   
  </style>   

 <div class="recentpostarea">   
  <style type="text/css">   
  .recentpostarea {list-style-type: none;counter-reset: countposts;}   
  .recentpostarea a {text-decoration: none; color: #49A8D1;}   
  .recentpostarea a:hover {color: #000;}   
  .recentpostarea li:before {background: #69B7E2;float: left;counter-increment: countposts;content: counter(countposts,decimal);z-index: 2;position:relative;font-size: 20px;font-weight: bold;color: #fff; padding: 0px 10px; margin: 15px 5px 0px -6px; border-radius: 100%;}   
  li.r-p-title { padding: 5px 0px;}   
  .r-p-title { font-family: "Avant Garde",Avantgarde,"Century Gothic",CenturyGothic,AppleGothic,sans-serif;}   
  .r-p-title a {text-decoration: none;color: #444;font-weight: bold;font-size: 13px; padding: 2px;}   
  .recent-post-date {padding: 5px 2px 5px 30px; font-size: 11px; color: #999; margin-bottom: 5px;}   
  .r-p-summ { border-left: 1px solid #69B7E2; color: #777; padding: 0px 5px 0px 20px; margin-left: 11px; font-family: Garamond,Baskerville,"Baskerville Old Face","Hoefler Text","Times New Roman",serif; font-size: 15px;}   
  </style>   
  <script type = "text/JavaScript">   
  function showrecentposts(json) {for (var i = 0; i < posts_number; i++) { var entry = json.feed.entry[i];var posttitle = entry.title.$t;var posturl;if (i == json.feed.entry.length) break; for (var k = 0; k < entry.link.length; k++) {if (entry.link[k].rel == 'alternate') {posturl = entry.link[k].href;break;}} posttitle = posttitle.link(posturl);var readmorelink = "... read more";readmorelink = readmorelink.link(posturl); var postdate = entry.published.$t;var showyear = postdate.substring(0,4);var showmonth = postdate.substring(5,7);var showday = postdate.substring(8,10);var monthnames = new Array(); monthnames[1] = "Jan";monthnames[2] = "Feb";monthnames[3] = "Mar";monthnames[4] = "Apr";monthnames[5] = "May";monthnames[6] = "Jun";monthnames[7] = "Jul";monthnames[8] = "Aug";monthnames[9] = "Sep";monthnames[10] = "Oct";monthnames[11] = "Nov";monthnames[12] = "Dec"; if ("content" in entry) {var postcontent = entry.content.$t;}else if ("summary" in entry) { var postcontent = entry.summary.$t;} else var postcontent = ""; var re = /<\S[^>]*>/g; postcontent = postcontent.replace(re, ""); document.write('<li class="r-p-title">');document.write(posttitle);document.write('</li><div class="r-p-summ">');if (post_summary == true) {if (postcontent.length < summary_chars) {document.write(postcontent);} else { postcontent = postcontent.substring(0, summary_chars);var quoteEnd = postcontent.lastIndexOf(" ");postcontent = postcontent.substring(0,quoteEnd);document.write(postcontent + ' ' + readmorelink);}} document.write('</div>'); if (posts_date == true) document.write('<div class="recent-post-date">' + monthnames[parseInt(showmonth,10)] + ' ' + showday + ' ' + showyear + '</div>'); }}   
  </script>   
  <script>   
  var posts_number = 9;   
  var posts_date = true;   
  var post_summary = true;   
  var summary_chars = 80;   
  </script>   
  <script src="/feeds/posts/default?orderby=published&amp;alt=json-in-script&amp;callback=showrecentposts"></script>   
  <noscript>Your browser does not support JavaScript!</noscript>   
  </div>   

 <script type="text/javascript">   
  function showlatestpostswiththumbs(t){document.write('<ul class="recent-posts-container">');for(var e=0;e<posts_no;e++){var r,n=t.feed.entry[e],i=n.title.$t;if(e==t.feed.entry.length)break;for(var o=0;o<n.link.length;o++){if("replies"==n.link[o].rel&&"text/html"==n.link[o].type)var l=n.link[o].title,m=n.link[o].href;if("alternate"==n.link[o].rel){r=n.link[o].href;break}}var u;try{u=n.media$thumbnail.url}catch(p){s=n.content.$t,a=s.indexOf("<img"),b=s.indexOf('src="',a),c=s.indexOf('"',b+5),d=s.substr(b+5,c-b-5),u=-1!=a&&-1!=b&&-1!=c&&""!=d?d:"http://2.bp.blogspot.com/-C3Mo0iKKiSw/VGdK808U7rI/AAAAAAAAAmI/W7Ae_dsEVAE/s1600/no-thumb.png"}var h=n.published.$t,f=h.substring(0,4),w=h.substring(5,7),v=h.substring(8,10),A=new Array;A[1]="Jan",A[2]="Feb",A[3]="Mar",A[4]="Apr",A[5]="May",A[6]="Jun",A[7]="Jul",A[8]="Aug",A[9]="Sep",A[10]="Oct",A[11]="Nov",A[12]="Dec",document.write('<li class="recent-posts-list">'),1==posts_date&&document.write('<div class="post-date">'+A[parseInt(w,10)]+" "+v+" "+f+"</div>"),1==showpoststhumbs&&document.write('<a href="'+r+'"><img class="recent-post-thumb" src="'+u+'"/></a>'),document.write('<div class="recent-post-title"><a href="'+r+'" target ="_top">'+i+"</a></div>");var g="",k=0;document.write('<div class="recent-posts-details">'),1==showcommentslink&&(1==k&&(g+=" <br> "),"1 Comments"==l&&(l="1 Comment"),"0 Comments"==l&&(l="No Comments"),l='<a href="'+m+'" target ="_top">'+l+"</a>",g+=l,k=1),1==readmorelink&&(1==k&&(g+=" | "),g=g+'<a class="readmorelink" href="'+r+'" class="url" target ="_top">Read more</a>',k=1),document.write(g),document.write("</div>"),document.write("</li>")}document.write("</ul>")}   
  </script>   
  <script type="text/javascript">   
  var posts_no = 5;   
  var showpoststhumbs = false;   
  var readmorelink = true;   
  var showcommentslink = true;   
  var posts_date = true;   
  </script>   
  <script src="/feeds/posts/default?orderby=published&alt=json-in-script&callback=showlatestpostswiththumbs"></script>   
  <a style="font-size: 9px; color: #CECECE; float: right; margin-top: 5px;" href="http://helplogger.blogspot.com/2014/11/5-cool-recent-post-widgets-for-blogger.html">Recent Posts Widget</a>   
  <noscript>Your browser does not support JavaScript!</noscript>   
  <link href='http://fonts.googleapis.com/css?family=Oswald' rel='stylesheet' type='text/css'/>   
  <style type="text/css">   
  img.recent-post-thumb {padding: 2px; width:35px;height:35px;float:right;margin: -14px 0px 0px 5px; border: 1px solid #cea5ac; border-radius: 10%;}   
  .recent-posts-container {font-family: 'Oswald', sans-serif; float: left;width: 100%;min-height: 70px;margin: 5px 0px 5px 0px;padding: 0;font-size:12px;}   
  ul.recent-posts-container li {padding:5px 0px;min-height:65px; list-style-type: none; margin: 0px 10px 5px 35px;}   
  ul.recent-posts-container {counter-reset: countposts;list-style-type: none;}   
  ul.recent-posts-container li:before {content: counter(countposts,decimal);counter-increment: countposts;z-index: 2;position:absolute; left: 5px; font-size: 16px;color: #4D4D4D;background: #F7F7F7;padding: 9px 14px; border: 1px solid #efefef;}   
  .recent-posts-container a { text-decoration:none; }   
  .recent-posts-container a:hover{color: #4DACE3;}   
  .post-date {color:#e0c0c6; font-size: 11px; }   
  .recent-post-title a {font-size: 13px; text-transform: uppercase; color: #5C4D4D;}   
  .recent-post-title { margin: 5px 0px; }   
  .recent-posts-details {border-top: 4px solid #AC707A; margin-top: 5px; padding-top: 5px;}   
  .recent-posts-details a{ color: #888;}   
  a.readmorelink {color: #4DACE3;}   
  </style>   



I hope all the above widgets will be working on your blog. All these widgets were tested and I also provided the full demo which means that all are working properly. However, if you are facing any problems regarding the recent widgets for Blogger, then leave your comment under the comments box.
stylish recent posts widget for blogger
recent post widget for blogger 2019
popular post widget for blogger
recent posts list for blogger
random post widget for blogger
horizontal recent posts widget blogger
recent post by label widget for blogger
stylish widget for blogger
Saturday, 9 February 2019
How To Get AdSense Account Approved for Blogspot
Update: This trick does not work, but you can always get an AdSense account by creating a legitimate website. Find out how this boy got his AdSense account in a month.
We all know that AdSense is the best paying advertising program for relevant advertising bloggers. However, I've already shared my tutorial: Create an AdSense account but the question remains the same: How to get an AdSense account for blogspot bloggers, getting AdSense approval is not so easy. Google AdSense has some strict account approval policies, and one of those blogs should be six months old. However, this is not always true, and if you have created a quality website, you can easily get an approved AdSense account.
BlogSpot is a major problem for bloggers, for some reasons Google AdSense does not entertain bloggers. One of the most common reasons blogspot bloggers receive is problem with one page type. An easy way to get an AdSense account with BlogSpot blog is to catch a custom domain, create a professional email address and apply for an AdSense account.
There is a simple trick that you can use to quickly get your AdSense account approved for the Blogspot domain.
If there is a sufficient number of posts (minimum 20+) in your BlogSpot account, then accepting your AdSense account is easy. If you have a personal domain and the likelihood of hosting AdSense approval is very high.
How to Get Adsense Account Approval for BlogSpot Blog:
Buy a custom domain name.

Use Google Apps to create a domain specific email address.

Add Pages like About, Contact

Make sure you use a clean BlogSpot design.

There are at least 10-15 well written blog posts.

Make sure you do not use copyrighted images. Here you can find sites to download free pictures. If you have copied the images from Google Search, go back and delete it from your blog.

Make sure your sidebar looks clean and professional.

Apply for AdSense and enjoy!
Even after my re-submission of my AdSense account, I got approved.
Wednesday, 30 January 2019
How To Get Google Adsense Approval 2020
Most bloggers have the same question about how to approve a Google AdSense account on their blog. 90% of bloggers are not able to get Adsense approval in their first attempt and are worried about buying Adsense account or leaving blogging.
Making money from your blog is the dream of every new blogger and AdSense for it is the best monetization method. But getting approval of AdSense is not easy, especially for new bloggers. The reason for this is that we do not have complete knowledge about Adsense policy, due to which our application is rejected.
When I started blogging, I did not receive the approval of AdSense in the first 4 attempts. But with the experience, this work went easy too for me.
Today I'm going to tell you about Adsense account approval tricks by following which you can also approve an Adsense account on your blog like me.
How do AdSense account Approved?
You must know that your blog must be 6 months old for Adsense approval in a country like India, Pakistan (As Adsense Guideline). But I have got my blog (Paliakalan.in) approved by Adsense within just 2 months.
How I have worked on this blog for 2 months and to follow the tips you have to get the approval of Google Adsense on your blog.
1- Use Custom Domain
Palia Kalan This blog I created on Blogspot. First of all I bought domain (paliakalan.in) from Godaddy and after creating the blog on Blogspot it was custom domain setup.
If your blogspot has a blog then first you should use custom domain on your blog. Because this gives you an early Adsense approval on your blog, and the Adsense account you get is a non-hosted Adsense Account.
You can buy domain for your blog in cheap price from Godaddy, Bigrock etc websites and add Custom Domain to your Blogspot Blog.
Note- Always use top level domain like .com, .in, .org, .net.
But if you use free domain or sub-domain like .tk, .ga, .xyz, then your Adsense will not be approved.
Q: How many months old should the domain be before applying for Adsense?
My domain (paliakalan.in) is only 2 months old and I have got Adsense approval on that. Adsense was approved on my blog and one month within 1 month. There is no such special day after which you can apply for Adsense. According to me, if you have high quality content, you will also get approval on 10 days old domain.
2- Create Important Pages
After creating the blog, it must be important to have some important pages such as About us, Contact us, Disclaimer and Privacy Policy page. These pages show that you are a professional and you are working according to Google's policies.
Online You will find many such websites where you can create all these pages for blog. Many times the blog gets Adsense approval without all these pages. But it depends on your luck.
3- Choose Right Topic
Blogger does not give much importance to the topic, but in order to get approved in Adsense, you should choose the right topic. When I started blogging then Adsense approval was not received on my first 2 blog, because I did not choose the right topic.
You try to create Education, Health or Technology related blog on which you will get Adsense approval quickly.
What kind of blog should not be created?
Movies, Song downloading site,
Mobile specification, feature Blog,
Festival wishes & quotes Blog,
Or create such blogs on which you can not write new content
Apart from this, do not make any blog or content related to Pornography / Adult content, Pirated Content, Hacking or Cracking Tutorials, Illegal Drugs, Any Other Illegal Stuff.
4- Write Original / Unique Content
Most of the blogs fail to follow this tip, due to which Adsense is not approved on their blog.
Whatever article or post you write should be original and unique, meaning that your content has not been copied from anyone. Most new bloggers make a new post by copying a little bit of content from another blog, which Google easily captures and does not approve of those blogs.
Along with the original content, there should be no proper headings and sub-headings in the post, grammar and spelling mistakes should be post useful and informative.
Use the Copyscape Plagiarism Tool to check the originality of content in your blog.
If you do not want to write good unique content, then you can never be successful in blogging.
5- Number Of Posts
How much post should be before applying for Google AdSense?
It has no specific answer, it depends on the length of your content.
If you write a post of 300 words then your blog should have minimum 25 to 30 posts. If you write an article of 500+ word then your blog should have 20 to 25 posts and 15 posts over 800-1000 words.
When I got the approval of Adsense, then there were only 15 posts on my blog and each of my posts had a length of 800 to 1000 words.
The more words you write, the more chances of Adsense being approved on your blog will increase. Otherwise your AdSense will be disapproved due to insufficient content.
6- Supported Language
Adsense does not support all languages. In India, you can create blogs in English, Hindi, Bengali, Tamil and Urdu and approve it through Adsense. But if you make a blog in any other Indian languages ​​(Telugu, Marathi, Kannad, Gujarati etc) then you will not get Adsense approval.
Do not use Copyright Image
Your blog should not have a copyrighted image of another site, especially by downloading any photo from Google Image and using it in your blog. Otherwise your AdSense application will be rejected.
I use royalty free image on my blog from sites like pexels.com, pixabay.com Besides, using Photoshop and Canva.com, I create an image and use it in blog.
8- Blog Design (Responsive Theme)
It is extremely important for your blog to be simple and professional for AdSense approval. For this, use the correct Theme / Template in your blog which is responsive and mobile friendly.
With the use of a good theme, it must be customized as well. Most new bloggers are not able to customize their theme well, due to which the blog is not well-designed.
A well-designed blog should have all the features:
* Design of theme is simple or white background.
* Do not use unnecessary widgets in the sidebar or footer.
* Set up the menu properly.
* There is no error on opening any link.
* Fast loading speed of Blog
If your blog also has all these features, then you can now apply your blog for AdSense approval.
9- Remove other Ad networks
If you are also using advertisements like Infolinks, Popads, Bidvertiser, Chitika, like other Ad Network, then remove those ads from your blog before applying for Adsense.
Adsense allows you to show ads for some Ad programs and does not support some ad networks. Therefore, remove all ads from your blog when you are applying for AdSense and you do not receive any response from Adsense.
10-Blog Traffic
When I applied my blog to Adsense, 100+ traffic was coming to my blog. But according to me, even if the traffic is coming to 50+ on your blog, you can still apply for Adsense approval.
Where is the most important traffic coming from your blog?
If you are using paid traffic or are getting traffic from any illegal source, then your AdSense application will be rejected. Try out more traffic from social media (Facebook, Twitter, Youtube etc) and Google search (organic) on your blog.
Now apply your blog to Adsense. If you have made a blog by following all these Google Adsense approval tips, then I guarantee you 100% your blog will be approved.
If your Adsense is not being approved, then you may have understood how to get approved Google AdSense Account and earn money from it. Here I have shared my one and a half year's experience. Hope you found this post helpful.
If you still have any questions then you can ask me in the comment below.
Share this post on maximum social media so that you can help others as well.