How To Check Electricity Bills
There will be electricity in your house and electricity bill will also come. It may be that your bill has not reached your home. In such a situation, we go to the power office to find out, because if we do not submit the bill, the loss will be ours. Next extra charges will be added next month. And it can also be that the power of our home is cut off. But now you can find out by sitting at home. In this post, you will tell us how to check the electricity bill online? You can easily see the electricity bill every month through your mobile. Read the post further to know.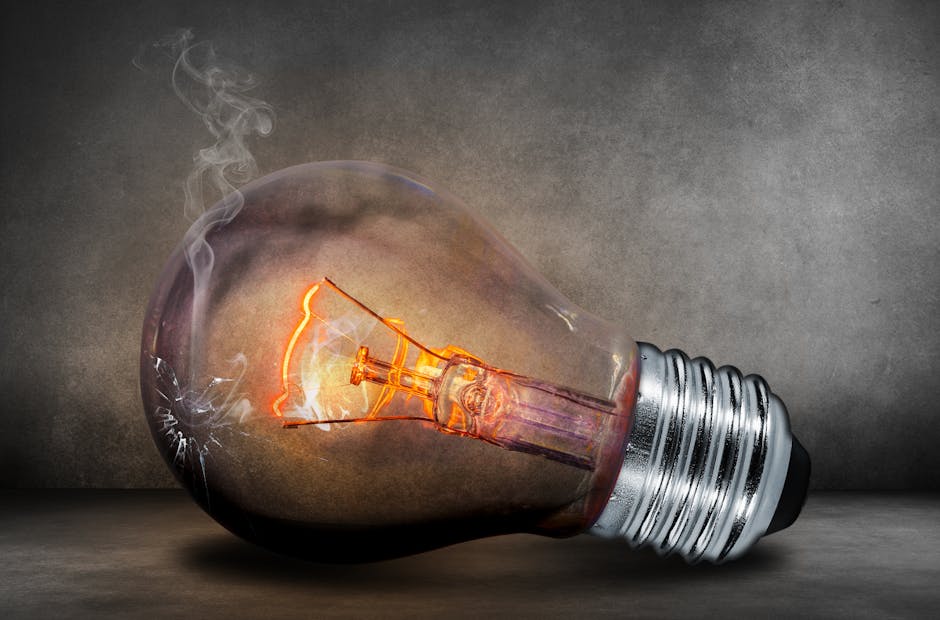 pexels.com
If you have to check the electricity bills sitting at home, how much bills are made this month, then I am going to tell you a very easy way for this post through which all states of India, including Bihar, UP, Gujarat, Punjab, Rajasthan and Maharashtra Electricity bill can be checked.
That is, in whatever state you live in, you can see online bills sitting at home as mentioned in this post. So let's provide this information without delay.
Electricity bill check online
Today almost everything is going online There has also been e-service for facilities like electricity. Websites of different companies supplying power in all the states are available.
You can check the electricity bill online by visiting the electricity company's website providing your state. Now you may be wondering which company provides electricity in your state and what is its website?
Let me tell you that all these details will be found on your electricity bill. But in this post, you are going to tell you an application that has website link of companies providing power to all the states of India. By which you will be able to check the electricity bill very easily.
First of all, download the application called Electricity Bill Payment in your phone. Then tell how to get information about the electricity bill. If there is any problem in downloading this app then you can tell in the comment box below. So let us know which state of which power companies will get the website. By which you will be able to know the electricity bill.
Android app for Electricity Bill Payment Link :-
Click Here
Here is the list -
Name of companies that supply state and electricity -
Andhra Pradesh - APEPDCL, APNPDCL, APCPDCL
Assam - APDCL
Bihar - North Bihar (NBPDCL) South Bihar (SBPDCL)
Chandigarh - Chandigarh electricity department
Chhattisgarh - CSPDCL
Delhi - TATA power, BSES,
Goa - Goa electricity department
Gujarat - DGVCL, PGVCL, UGVCL, MGVCL
Haryana - DHBVN, UHBVN
Himachal Pradesh - HPSEB
Karnataka - BESCOM, HESCOM, GESCOM
Kerala - KSEB
Madhya Pradesh - MPPKVVCL, MPMKVVCL,
Maharashtra - MAHADISCOM, SNDL Nagpur, Reliance Infrastructure, TATA Power Mumbai,
Manipur - MSPDCL
Meghalaya - MEPDCL
Orissa - NESCO, WESCO, SOUTHCO
Punjab - PSPCL
Rajasthan - JVVNL, AVVNL, JDVVNL
Sikkim - Energy & Power Department govt of sikkim
Tamil Nadu - TANGEDCO
Telangana - TSSPDCL
Uttar Pradesh - UPPCL
Uttarakhand - UPCL
West Bengal - CESC, WBSEDCL
So let us now know how the Electricity Bill checks the electricity bill by app. You may have downloaded it, now open it. Now switch to Electricity Bill Payment option.
You will now get a list of all state and power supply companies. You have to select your state. Like I am from Chhattisgarh, Chhattisgarh - CSPDCL is selected.
Now the site of CSPDCL will be opened directly. You will have an option of Enter BP number. Fill the 10 digit BP number number here and tap on the arrow.
As soon as filling the BP number will come up to fill a code. Simply fill in the image as it is written in the image, then tap on the arrow.
As soon as the code fills, the electricity bill will come. Like - Consumer's name, bill number, what month's bill, the last date to submit the bill, how much electricity is to be billed, how much will it have to pass with surcharges.
This happened to Chhattisgarh's Now, another state tells us how to do electricity bill online in Bihar. Open the first application and search Bihar.
There is also north bihar and south bihar, select wherever you live. For example, I live in North Zone, I have selected Bihar - NBPDCL.
Now fill the Division, Subdivision & Consumer Id, account number or registerd mobile number. Then tap View & Pay Your Bill below.
As soon as you fill the complete details, go to View & Pay Your Bill, the name of the customer, which month's bill, with all these details, will be on the screen, how much is the electricity bill in that month.
Similarly, we can check the bill of all other states too. Yes, the option to check website designs and bills may be slightly different. Everyone can know by entering the consumer number (these are printed in the electricity bill).
In this way we can sit in house with very easy electricity bill check online. If you do not want to use this application then you can also know by going directly to the power company's website.
I have told the names of all the power companies according to the state above. Just search the name you mentioned above on Google and its website will be open.
But for those who have little knowledge about the internet, this application will be easier than this because they will be taken straight to the same page directly on the website. Well you can use the facility that looks good.
If you want to submit an online electricity bill after checking the electricity bill, then you have been told the full information in this post - collect electricity bill from your mobile phone
If you have any problem in checking the electricity bill from your mobile sitting friends or you have any questions, write in the comment box below.
Thanks.
Tech News